Rowan County United Way has been carefully tracking the local impact of COVID-19 (Coronavirus). Our number one priority is the safety and health of our team members, partners, community members, family members and others. At this time, we feel it's important to take measures that will help protect everyone from potential exposure.
Due to the outbreak of COVID-19 in Rowan County, social distancing tactics to limit its further spread has made an impact on everyone — including the community members being served by United Way's nonprofit partners.
We feel it's important to be as transparent as possible in all communications and especially during times of concern. Below you'll find information pertaining to your own relationship with United Way.
For any questions, please feel free to reach out to us directly at admin@rcunitedway.org. We have team members actively monitoring incoming emails to ensure quick responses.
Office Update:
We have made the decision to be in and out of our office at the present time. To contact us, please leave a voicemail at 704-633-1802 and we will return your call as soon as possible. For any updates, please visit our website at rowanunitedway.org and follow our Facebook, Twitter and Instagram pages.
United Way team members will do their very best to move forward with planned meetings (that have less than 10 attending), phone calls, and more but will reach out as soon as possible if there's a need to reschedule anything. Thank you for your understanding.
For Community Investment Partners:
We don't anticipate any disruption or changes to the way that we serve our partners and their clients. We will communicate any anticipated impacts or adjustments to the way we serve our nonprofit community in a timely manner.
We recognize that the Coronavirus could potentially impact your clients and the way your organizations are adapting to support. If you're planning to add programming to support clients during this time period, please reach out to NC 2-1-1 with that information at https://forms.gle/YbDvBm7sQ8dsEMH8A. They're collecting statewide economic hardship resources so that they can best direct our neighbors in need to the places best suited to support them.
For Anyone in Need:
If you think you may have been exposed to COVID-19 and develop symptoms, you may need to seek medical attention. Call Rowan County Health Department for further guidance. Before going to a health care provider, clinic, hospital or emergency room, call ahead to tell them about your symptoms and how you think you may have been exposed to the virus.
North Carolina's Department of Health and Human Services has set up a COVID-19 hotline that is staffed by trained medical professionals. Should you have any questions or concerns about the Coronavirus, please call that number: 866-462-3821
NC 2-1-1, a statewide United Way-funded hotline that serves as an information and referral service system for people in need, will continue to support callers needing access to health and human services resources such as food, financial assistance, and other basic needs throughout this epidemic. This service is free, confidential, and available in many languages 24/7, 365 days a year. Additional information is also available at www.nc211.org
All our best,
Jenny Lee, MSW
Executive Director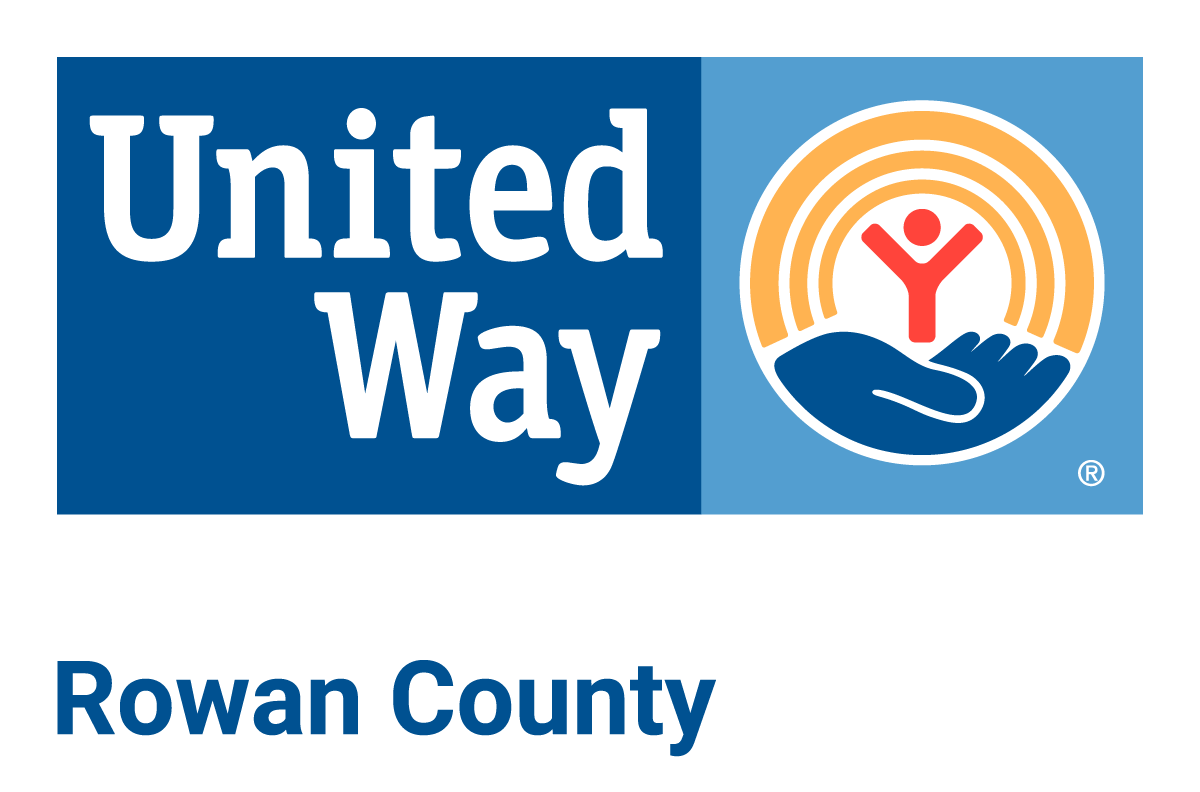 <!-- Begin Mailchimp Signup Form --><!-- [et_pb_line_break_holder] --><link href="//cdn-images.mailchimp.com/embedcode/classic-10_7.css" rel="stylesheet" type="text/css"><!-- [et_pb_line_break_holder] --><style type="text/css"><!-- [et_pb_line_break_holder] --> #mc_embed_signup{background:#fff; clear:left; font:14px Helvetica,Arial,sans-serif; width:394px;}<!-- [et_pb_line_break_holder] --> /* Add your own Mailchimp form style overrides in your site stylesheet or in this style block.<!-- [et_pb_line_break_holder] --> We recommend moving this block and the preceding CSS link to the HEAD of your HTML file. */<!-- [et_pb_line_break_holder] --></style><!-- [et_pb_line_break_holder] --><div id="mc_embed_signup"><!-- [et_pb_line_break_holder] --><form action="https://rowanunitedway.us20.list-manage.com/subscribe/post?u=86211093fdabd88d2e476316f&id=1784eee533" method="post" id="mc-embedded-subscribe-form" name="mc-embedded-subscribe-form" class="validate" target="_blank" novalidate><!-- [et_pb_line_break_holder] --> <div id="mc_embed_signup_scroll"><!-- [et_pb_line_break_holder] --> <h2>Stay In The Know With Our E-Newsletter!</h2><!-- [et_pb_line_break_holder] --><div class="indicates-required"><span class="asterisk">*</span> indicates required</div><!-- [et_pb_line_break_holder] --><div class="mc-field-group"><!-- [et_pb_line_break_holder] --> <label for="mce-EMAIL">Email Address <span class="asterisk">*</span><!-- [et_pb_line_break_holder] --></label><!-- [et_pb_line_break_holder] --> <input type="email" value="" name="EMAIL" class="required email" id="mce-EMAIL"><!-- [et_pb_line_break_holder] --></div><!-- [et_pb_line_break_holder] --> <div id="mce-responses" class="clear"><!-- [et_pb_line_break_holder] --> <div class="response" id="mce-error-response" style="display:none"></div><!-- [et_pb_line_break_holder] --> <div class="response" id="mce-success-response" style="display:none"></div><!-- [et_pb_line_break_holder] --> </div> <!-- real people should not fill this in and expect good things - do not remove this or risk form bot signups--><!-- [et_pb_line_break_holder] --> <div style="position: absolute; left: -5000px;" aria-hidden="true"><input type="text" name="b_86211093fdabd88d2e476316f_1784eee533" tabindex="-1" value=""></div><!-- [et_pb_line_break_holder] --> <div class="clear"><input type="submit" value="Subscribe" name="subscribe" id="mc-embedded-subscribe" class="button"></div><!-- [et_pb_line_break_holder] --> </div><!-- [et_pb_line_break_holder] --></form><!-- [et_pb_line_break_holder] --></div><!-- [et_pb_line_break_holder] --><script type='text/javascript' src='//s3.amazonaws.com/downloads.mailchimp.com/js/mc-validate.js'></script><script type='text/javascript'>(function($) {window.fnames = new Array(); window.ftypes = new Array();fnames[0]='EMAIL';ftypes[0]='email';fnames[1]='FNAME';ftypes[1]='text';fnames[2]='LNAME';ftypes[2]='text';fnames[4]='PHONE';ftypes[4]='phone';fnames[3]='MMERGE3';ftypes[3]='text';}(jQuery));var $mcj = jQuery.noConflict(true);</script><!-- [et_pb_line_break_holder] --><!--End mc_embed_signup-->
<!-- Begin Mailchimp Signup Form --><!-- [et_pb_line_break_holder] --><link href="//cdn-images.mailchimp.com/embedcode/slim-10_7.css" rel="stylesheet" type="text/css"><!-- [et_pb_line_break_holder] --><style type="text/css"><!-- [et_pb_line_break_holder] --> #mc_embed_signup{background:#fff; clear:left; font:14px Helvetica,Arial,sans-serif; width:394px;}<!-- [et_pb_line_break_holder] --> /* Add your own Mailchimp form style overrides in your site stylesheet or in this style block.<!-- [et_pb_line_break_holder] --> We recommend moving this block and the preceding CSS link to the HEAD of your HTML file. */<!-- [et_pb_line_break_holder] --></style><!-- [et_pb_line_break_holder] --><div id="mc_embed_signup"><!-- [et_pb_line_break_holder] --><form action="https://rowanunitedway.us20.list-manage.com/subscribe/post?u=86211093fdabd88d2e476316f&id=1784eee533" method="post" id="mc-embedded-subscribe-form" name="mc-embedded-subscribe-form" class="validate" target="_blank" novalidate><!-- [et_pb_line_break_holder] --> <div id="mc_embed_signup_scroll"><!-- [et_pb_line_break_holder] --> <label for="mce-EMAIL">Stay In The Know With Our E-Newsletter!</label><!-- [et_pb_line_break_holder] --> <input type="email" value="" name="EMAIL" class="email" id="mce-EMAIL" placeholder="email address" required><!-- [et_pb_line_break_holder] --> <!-- real people should not fill this in and expect good things - do not remove this or risk form bot signups--><!-- [et_pb_line_break_holder] --> <div style="position: absolute; left: -5000px;" aria-hidden="true"><input type="text" name="b_86211093fdabd88d2e476316f_1784eee533" tabindex="-1" value=""></div><!-- [et_pb_line_break_holder] --> <div class="clear"><input type="submit" value="Subscribe" name="subscribe" id="mc-embedded-subscribe" class="button"></div><!-- [et_pb_line_break_holder] --> </div><!-- [et_pb_line_break_holder] --></form><!-- [et_pb_line_break_holder] --></div><!-- [et_pb_line_break_holder] --><!-- [et_pb_line_break_holder] --><!--End mc_embed_signup-->